Work Injury Lawyers in Cheyenne
Our Attorneys Offer Compassionate & Aggressive Legal Counsel
Wyoming workers face numerous challenges after suffering workplace injuries. Whether you need to take some time off work, can no longer perform your previous job duties, or you are unable to return to work at all, the resulting medical expenses and loss of wages can lead to severe financial hardship.
As an employee who is injured on the job, you have the right to file a workers' compensation claim if your employer has workers' comp insurance. If your employer does not have workers' comp insurance, you may need to file a lawsuit against your employer to receive compensation. Whatever the case may be, our Cheyenne worker injury attorneys at Bailey | Stock | Harmon | Cottam | Lopez LLP can provide the legal assistance you need.
Our personal injury lawyers have an expansive understanding of the issues you face when you have been injured on the job. Call us today at (307) 222-4932 to schedule a free consultation.
Workplace Injuries in Wyoming
On any given day, in any type of business, there are numerous workplace hazards that can result in severe injuries.
Common causes of on the job injuries include:
Electrical accidents
Defective equipment
Uneven or slippery surfaces
Heavy equipment accidents
Falling objects and debris
Insufficient safety protection
Repetitive motions
Hazardous materials
Third-Party Liability Work Injury Claims
When you are injured on the job, you want to be sure that you receive all of the compensation to which you are entitled. Certain workplace injuries may qualify individuals to receive additional compensation from responsible third-parties.
Third-party liability work injury claims include:
Construction accidents
Toxic chemical exposure
Catastrophic injuries
OSHA and other policy violations
Manufacture's defects
Highway construction zone work accidents
Trucking accidents
Contact Our Cheyenne Attorneys for Work Injury Claims
At Bailey | Stock | Harmon | Cottam | Lopez LLP, our Cheyenne work injury lawyers can help ensure that you receive the workers' compensation that you are due. In addition, we can assist you in discovering your eligibility for compensation beyond workers' comp benefits. If you are entitled to additional reimbursement from third-parties, we can walk you through the legal process to obtain that compensation as well.
Get in touch as soon as possible after your accident to make sure that you file on time and quickly receive the compensation you need. Call (307) 222-4932 today to get your case underway.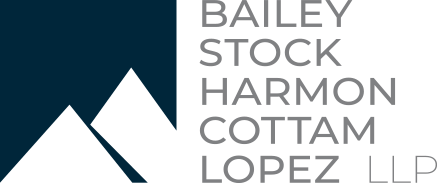 When it comes to estate planning, my wife and I were amazed at the quality of work, promptness, reasonable fee, and professionalism of attorney Lance Harmon.
Contact the Firm
Proudly Serving Clients Across the State of Wyoming
See How We Can Help You