Put Experience on Your Side

Dee Stinchcomb
Paralegal
Dee Stinchcomb joined the law firm as a paralegal in February 2001. She has been working in the legal field for over 20 years as a legal assistant and paralegal. She successfully completed the examination as a Certified Paralegal from the Professional Career Development Institute in 1993.
Dee is originally from Iowa. Dee has four children and seven grandchildren. Dee and her husband, France, raise prize winning pumpkins.

Dena K. Alexander, ACP
Advanced Certified Paralegal
Dena K. Alexander, ACP, has been working in the legal field for 25 years as a paralegal. She worked for our law firm as a paralegal from March 2004 through November 2007 and returned in January 2012.
Originally from Ohio, Dena graduated from Hocking College in Nelsonville, Ohio, in 1982 with an Associate of Applied Science degree in Recreation and Wildlife. She also received an Associate of Applied Science degree as a Legal Assistant in 1993 from Laramie County Community College in Cheyenne, Wyoming. In 1996, she completed the Certified Legal Assistant examination from the National Association of Legal Assistants, Inc. She obtained her Advanced Certified Paralegal designation in "Family Law – Child Custody, Support and Visitation" in 2016. Dena is a current member of Legal Assistants of Wyoming.
Dena and her husband, William, reside in Cheyenne, and enjoy traveling and spending time with their many dogs and cats.

Doreen Kaiser
Legal Assistant
Doreen has 15 years experience as a legal assistant, working in four states for attorneys whose practices have included civil litigation, business law, estate planning and probate, family law, and oil and gas. She worked for BSHCL from 1993 to 1999 and returned in 2016 to work from home. In the interim, she homeschooled her son from preschool through senior high. Her experience in a busy law practice served her well during those years, and in turn, she developed new skills that helped equip her to work for the firm remotely.
Doreen has called Wyoming home since 1993, and although she's a Colorado native, she also has Wyoming roots, her great-great-grandparents settling here in 1912. In her spare time she enjoys playing the violin or harp and ballroom dancing with her husband Jeff.

Lindsay Vaughn
Legal Assistant
Lindsay Vaughn joined the Firm as a Legal Assistant in May of 2008 and now enjoys working for them from home. Lindsay was born in Pensacola, Florida and was raised in a Navy family. She moved 18 times before settling at the University of Wyoming, where she received a Bachelor's Degree in Criminal Justice and played Division I Golf. Lindsay is married to Greg Vaughn, and together they have two children and a dog, Shilling.

Marti Achenbach
Paralegal
Marti Achenbach joined the firm as a paralegal in March 2018. She received an Associate's Degree in Paralegal Studies from Laramie Community College in 2017. Marti has lived in Wyoming her entire life calling Cheyenne home for the past fifteen years. She is married to Rob Achenbach and they have two children.

Becky Barber
Legal Assistant
Becky Barber joined our firm in July of 2018 bringing with her 12 years of valuable experience. Prior to joining our firm, Becky worked 12 years as a legal assistant and office manager in another prominent law office in Star Valley, WY. Her experience ranges from adoptions, which are her favorite, to easement issues, estate matters, personal injuries and everything in between. Becky is a Wyoming native, being born and raised in Star Valley, Wyoming. She is married to Mike Neuenschwander. Together they have 7 grown children, 10 grandchildren and 2 dogs (fur babies). Becky enjoys snowshoeing, walking and hiking with her dogs, camping, golf and any time spent with grandkids and family.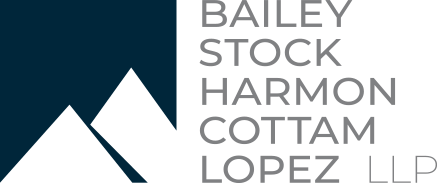 When it comes to estate planning, my wife and I were amazed at the quality of work, promptness, reasonable fee, and professionalism of attorney Lance Harmon.
Contact the Firm
Proudly Serving Clients Across the State of Wyoming
See How We Can Help You