Cheyenne Premises Liability Attorneys
Aggressive Advocacy for the Injured in Wyoming
Business and property owners have the responsibility to ensure a safe environment for their visitors. Landowners may be held liable for injuries caused to others by property defects, hazardous conditions, or inadequate security.
The property owner can be held legally responsible for a variety of damages incurred by injured visitors including:
Medical expenses
Lost wages
Pain and suffering
The first step in the pursuit of compensation for injuries that were caused by owner negligence is to seek the advice of an experienced personal injury firm. Our Cheyenne premises liability lawyers can guide you through the legal process of holding a premises owner liable for your damages, and help you obtain a fair settlement.
We have an excellent track record in settling a variety of personal injury disputes. Find out how we can help you with your premises liability case by dialing (307) 222-4932 or contact us online.
Property Hazards in Wyoming
Wyoming state law requires that public entities and state and local governments maintain public properties to provide a safe environment. These laws apply to public buildings, sidewalks, landmarks, and parks.
Property hazards that could cause injury include:
Broken locks
Inadequate lighting
Bad or exposed electrical wiring
Lack of signage and warnings
Sidewalk and parking lot defects
Obstacles that could cause tripping
Inadequate security
Noxious fumes or irritants
Substances that could cause slipping
Contact Our Skilled Premises Liability Lawyers
If you have been harmed due to a property owner's negligence, you likely will not automatically receive fair treatment and just compensation. You will need to seek the help of our Cheyenne premises liability attorneys, who are skilled in proving negligence and determining the appropriate amount of compensation for the injuries incurred.
Let our experienced legal team fight to protect your rights to be compensated for injuries caused by hazardous conditions. Call us today at (307) 222-4932 to schedule a free consultation.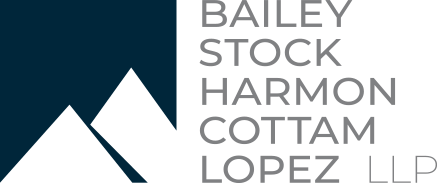 When it comes to estate planning, my wife and I were amazed at the quality of work, promptness, reasonable fee, and professionalism of attorney Lance Harmon.
Contact the Firm
Proudly Serving Clients Across the State of Wyoming
See How We Can Help You