Brandon B. Taylor
HIGH-QUALITY LEGAL REPRESENTATION IN WYOMING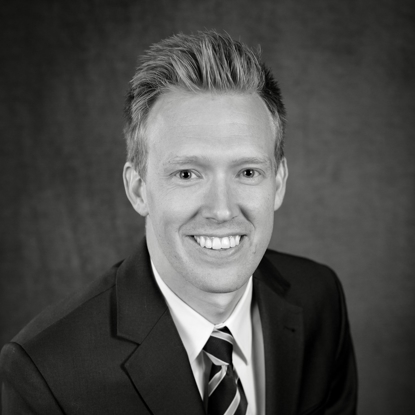 Brandon B. Taylor Associate
About
Brandon joins Bailey Stock Harmon Cottam and Lopez with substantial experience in business law, regulatory law, governmental affairs, real estate, and estate planning. Brandon's experience in the legal field, federal government, and private sector provides him with a comprehensive background to meet the needs of clients. Brandon's work focuses particularly on business entity formation, real estate transactions, acquisitions and estate planning. Brandon also has extensive experience in natural resources, public utilities, environmental, and agricultural law.
Contact us online or call (307) 222-4932 today.
Brandon previously worked at Beatty & Wozniak, P.C. a prestigious natural resource law firm in Denver, Colorado. While at Beatty & Wozniak, Brandon gained valuable experience where he practiced in the regulatory and litigation groups. Brandon obtained extensive regulatory and administrative experience practicing before the Wyoming Oil and Gas Conservation Commission. Brandon began working for Beatty & Wozniak as a law clerk during law school. After graduating from law school, Brandon joined Beatty and Wozniak as a full-time associate.
Throughout his career, Brandon has played an active role in state and federal elections and governmental affairs. From working on national and federal campaigns to assisting local state legislators, Brandon has played a dynamic part in state and federal government. As legal counsel, Brandon has assisted his clients with relationships concerning the executive and legislative branches in the State of Wyoming.
Brandon is a graduate of the University of Wyoming, College of Law. While in law school, Brandon worked as a legal intern for a Colorado based coal company where he assisted in-house counsel. As a legal intern, he worked on a variety of projects from drafting temporary restraining orders, quiet title actions, SEC filings, and severance and wrongful termination settlements. Brandon worked as a legal extern for the Wyoming Secretary of State's office where he helped draft and amend legislation.
Before his legal career, Brandon spent time on Capitol Hill where, he worked on natural resource and environmental policy for former United States Senator Mike Enzi. Brandon assisted with legislation and research in natural resources, agriculture, environment, and public lands.
Brandon is ecstatic to be back in Wyoming practicing law in his hometown. Brandon loves all things Wyoming including cheering on the Pokes in Laramie, running, hiking and spending time with his family.
Education:
University of Wyoming, College of Law, J.D., 2019
University of Wyoming, B.A., 2015
Practice Areas:
Regulatory and Administrative Law
Governmental Affairs
Municipal Law
Health Care Law