Colorado Personal Injury Attorneys in Larimer
Working Hard to Recover Damages in Your Case
Going through an injury can be an awful experience. Immediately, you must suffer through the pain and shock of the event. Then, you must deal with recovery, which can be more painful than the initial trauma.
An injury also impacts other parts of your life. You can find yourself facing large medical expenses, and these only grow as your treatment continues. Serious injuries can cost millions of dollars to treat in the first year alone.
Furthermore, an injury can change the course of your occupational life. You can lose time at work, thereby losing the income you need and expect. Injuries can also force you to miss career opportunities or force you into a new vocation, completely altering your career path.
When you've been harmed by someone else's negligence, you deserve compensation. You didn't create the problem, and you shouldn't be forced to suffer the financial consequences. Bailey | Stock | Harmon | Cottam | Lopez LLP is here to help. With over 100 years of combined experience, our attorneys know and understand the law. We can help you recover the money you've lost while recovering from your damages.
---
If you've been injured in Larimer, reach out to us today for help. Call our office at (307) 222-4932, and we can schedule a time to meet with you.
---
Compensation You Could Receive in a Personal Injury Case
Personal injury cases are designed to pay you back for your troubles. Often, this means recovering money you've already spent or will spend.
In a personal injury suit, you could be repaid for your:
Medical Expenses
This can include anything related to your injury such as:

Doctors' visits
Prescriptions
Therapy
Surgeries
Mental health treatment
Travel and lodging expenses
And more

Lost Income
This includes both the income you directly missed and the potential income you lost. Potential income is the career advancement you missed because of your injuries.
Why Choose Our Firm?
We always take treat our clients as individuals and offer them a personal touch. When you hire us to help, you will not be another name on a list. We will work with you closely, offering a quick response to any texts, emails, or calls.
Our team wants you to understand what's happening and be involved every step of the way. We understand that in most cases, people who need our help have no prior experience with the law. Our attorneys will not overwhelm you with unfamiliar legal speak and fast double-talk. We will move at your pace, educating you along the way and explaining every step we're taking to seek justice for you.
Meet Attorney Douglas W. Bailey
Doug Bailey has recovered millions of dollars in damages for his clients. He focuses on personal injury cases for our firm, including wrongful death lawsuits.
Doug continues our commitment to a personal approach with our clients. Not only will he work closely with and help educate you on your case, but he will also work closely with your medical health professionals. He has experience working alongside therapists, surgeons, EMTs, and more.
Doug is invested in your recovery above all else. He offers free consultations to potential clients, and he will not ask for money unless he recovers the money you need.
A skilled negotiator, Attorney Bailey knows how to talk to insurance companies. He is often able to reach a fair settlement, keeping the matter out of court. When these companies refuse to pay their fair share, however, Doug is ready and willing to take the matter before a judge and jury. He will investigate your case to the fullest, helping prove that you were wrongfully harmed.
---
If you've been injured in Larimer, you can contact our office online or call us now at (307) 222-4932. Be sure to ask for personal injury attorney Douglas W. Bailey by name.
---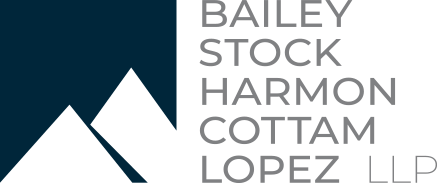 When it comes to estate planning, my wife and I were amazed at the quality of work, promptness, reasonable fee, and professionalism of attorney Lance Harmon.
Contact the Firm
Proudly Serving Clients Across the State of Wyoming
See How We Can Help You