Douglas W. Bailey
HIGH-QUALITY LEGAL REPRESENTATION IN WYOMING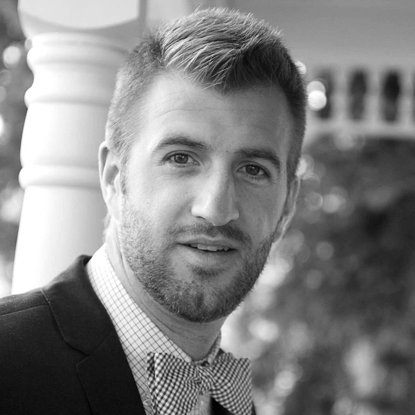 Douglas W. Bailey Partner
About
Douglas went to the University of Southern California in 2001 to study filmmaking and screenwriting. He worked in the film and television industry in Los Angeles until just before his second child was born. At that point, Doug and his family moved back home to Wyoming to start a career in law. Doug graduated from UW's College of Law at the top of his class, and since joining the firm, has obtained millions in settlements for his clients and helped them on their road to recovery.
Contact us online or call (307) 222-4932 today.
Doug is a partner in the firm and focuses his practice on Personal Injury and Wrongful Death. He advocates for individuals who've been hurt and for family members who have lost loved ones, and he takes pride in the fight against insurance companies and other systems that routinely deny the injured fair compensation. Doug's job, together with EMTs, surgeons, physical therapists, and other team members involved in the client's recovery, is to put the client's life back together. He communicates with his clients, educates them along the way about the legal process, and helps them coordinate their recovery with appropriate medical providers and other specialists. Ultimately, Doug negotiates with insurance companies or goes to trial to get money for his injured clients that will pay for needed services or reimburse them for lost wages, medical fees, out-of-pocket expenses, and other significant losses that can be hard to quantify. Doug provides free consultations and only gets paid when he succeeds in getting his clients paid.
Doug also has a niche practice in guardianship and adoption. He enjoys helping people build and strengthen their families and ensuring that the elderly or disabled have someone to look after them and manage their affairs.
Doug is licensed in State Courts in Wyoming and Colorado, Federal Courts in Wyoming, and the Shoshone and Arapaho Tribal Court of the Wind River Reservation. Doug is a member of the Wyoming Trial Lawyers Association and American Bar Association. For the last four years, Doug has been recognized by the National Academy of Personal Injury Attorneys as a Top Ten Personal Injury Attorney under the age of 40 in the State of Wyoming, and for the last three years, Doug has been recognized as a Mountain States Super Lawyers "Rising Star."
EDUCATION
University of Wyoming College of Law, J.D. with honors, Order of the Coif, 2013
University of Southern California, B.S. Cinema and Television Production, minor in Russian area studies, with honors, 2007
LANGUAGES
Doug is fluent in Russian, proficient in understanding Ukrainian, and hoping to become proficient in Spanish.
PRACTICE AREAS
REPORTED CASES
Wyo. Guardianship Corp. v. Wyo. State Hospital, 428 P.3d 424 (Wyo. 2018)
Best v. Best, 357 P.3d 1149 (Wyo. 2015)
Stephen v. Stephen, 355 P.3d 1228 (Wyo. 2015)
Clark v. Ryan Park Property and Homeowners Ass'n, 340 P.3d 288 (Wyo. 2014)
Jensen v. Milatzo-Jensen, 340 P.3d 276 (Wyo. 2014)
ACTIVITIES & ACCOMPLISHMENTS
2020 Mountain States Super Lawyers® Rising Stars℠
NAOPIA Top 10 Personal Injury Attorneys under age 40 | National Academy of Personal Injury Attorneys
Member of the American Bar Association
Member of the Wyoming Trial Lawyers Association
Member of the ABA's Section of Litigation
Speaker at Cheyenne's Positive Aging Series, "Elder Abuse and Exploitation"