Colorado Personal Injury Attorneys in Routt
Helping Our Clients Fight for Fair Compensation for Their Injuries
At Bailey | Stock | Harmon | Cottam | Lopez LLP, our team of experienced attorneys are dedicated to providing our clients with the highest quality legal representation. Our goal is to help injured individuals and their families receive the compensation they deserve for their suffering.
With over 100 years of combined experience, we are confident that we can help you achieve the best case results possible. Our attorneys will work closely with you throughout your case, so you can trust that every step is taken with your best interests in mind.
---
To schedule a free consultation with our Routt personal injury attorneys, call (307) 222-4932 or reach out online today.
---
Do I Need an Attorney If I've Been Offered a Settlement?
It is in your best interest to retain the help of our experienced attorneys even if you have been offered a settlement. The opposing counsel and insurance company do not have your best interest in mind. In many cases, insurance company representatives offer people low-ball settlements with the hope they settle before retaining counsel.
Retaining a personal injury attorney is an important part of making sure you get the compensation you deserve. An experienced personal injury lawyer can help guide you through the legal process, ensure all deadlines are met, and negotiate effectively with opposing parties to protect your rights.
In addition, a skilled attorney can help uncover any hidden information or evidence that could be beneficial to your case. They understand the ins and outs of the law so they know what strategies will work most effectively for you to achieve fair compensation and justice.
More importantly, an experienced attorney can help you calculate your damages (i.e. the compensation for your injuries and losses). In personal injury cases, there are three types of damages you can recover:
Compensatory damages, which refers to the compensation for the expenses you incurred because of the accident and injuries. This can include medical expenses, lost income, lost potential income, and property damage costs.
Pain and suffering damages, which refers to the compensation for your non-economic damages (i.e. losses that do not have a price like loss of quality of life, loss of consortium, etc.). These damages can be more complicated to calculate as no amount of money can atone for your suffering or misery. Colorado courts typically use two methods to calculate these damages; the multiplier method involves multiplying your compensatory damages by a figure between one and half and five (based on the severity of your injury). The per diem method involves assigning a monetary value to each day the victim suffers injuries from the date of the incident to the date of maximum medical improvement.
Punitive damages, which refers to compensation the court awards to punish the liable party for grossly negligent conduct.
Why Retain Our Services?
The attorneys at Bailey | Stock | Harmon | Cottam | Lopez LLP have over a century of collective experience, and we have a proven track record of success. We take a personal approach to the attorney-client relationship and are committed to empowering clients to make informed case-decisions and have a voice in their legal issues.
If you or a loved one have suffered injuries in a negligence-related accident, you can trust our firm to achieve the best possible results and fight for you to receive fair compensation. Whether your case proceeds to litigation or settled in negotiations, our attorneys are equipped to handle your case as we are known for our excellent written and oral advocacy skills. Throughout the legal process, our attorneys are also very communicative and make ourselves available to answer any questions, big or small, you may have.
Learn More About Attorney Douglas W. Bailey
At our firm, Attorney Douglas W. Bailey primarily focus on personal injury matters. He has recovered millions for our clients, and we are honored to have him as a part of our team.
Attorney Bailey takes a personal interest in our clients' wellbeing and recovery and can work directly with your medical team to understand your medical needs. This involvement can help him better fight to ensure you receive a fair settlement.
When working for clients, Attorney Bailey invites them to actively participate in and control the direction of their case. He wants you to be involved in every step of your case and will take the time to educate you on the laws governing your case. You can trust that you are in good hands with Attorney Bailey handling your case.
---
Suffered injuries in Routt County due to someone else's reckless or negligent actions? Contact our firm online or via phone (307) 222-4932 and ask to discuss your case with Attorney Douglas W. Bailey.
---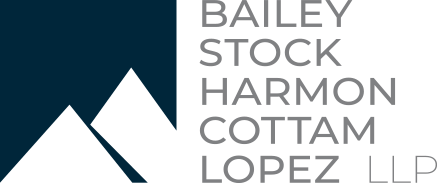 When it comes to estate planning, my wife and I were amazed at the quality of work, promptness, reasonable fee, and professionalism of attorney Lance Harmon.
Contact the Firm
Proudly Serving Clients Across the State of Wyoming
See How We Can Help You