Weld Personal Injury Attorneys in Colorado
Helping You Receive Compensation for Your Injuries
Our world runs on money. Anything that affects your finances essentially affects your ability to survive.
Injuries are about more than just your body; they are also about your bank account. When you've been hurt and cannot return to work, you miss income, thus getting behind on your obligations.
Furthermore, medical treatment costs quite a bit in our country. You could spend millions of dollars to treat a serious, life-altering injury.
A personal injury case can help you recover these expenses, plus give you more if you need it. Bailey | Stock | Harmon | Cottam | Lopez LLP is here to help you receive these damages. With over 100 years of combined experience, our team is more than capable of taking on your case.
---
If you've been hurt by someone else's negligence in Weld, contact our lawyers today for a free consultation. You can reach us at (307) 222-4932 today.
---
Damages in a Personal Injury Case
The money you receive in a lawsuit compensates you for the damage you suffered, which is why it is sometimes called "damages." Here is a list of damages you could recover in your case.
Compensatory Damages
This is money that directly pays you back for the expenses your injury caused. This includes all your medical costs. You can recover any money you paid or still need to pay for treatment. Doctors' visits, prescriptions, therapy, surgeries, medical equipment, and more are included.
You can also be compensated for both your lost income and your lost potential income. This means you can recover money for any career advancement you missed while in recovery.
Pain and Suffering Damages
Nothing can replace the time you lost in recovery, and no amount of money can soothe your misery. Still, a court can order a defendant to pay you for this pain and lost time. These pain and suffering damages are also called "non-economic" damages since they don't directly pay you back for money you lost. This extra money can help make you more comfortable, especially if your injuries are life-altering.
Punitive Damages
When a defendant's behavior is particularly, grossly negligent, the court may want to punish them. A civil court cannot put someone in jail, so it uses money as punishment. These are called punitive damages, money the defendant must pay as a penalty for their behavior.
Attorney Douglas W. Bailey is Here to Help
Our firm is proud to have Doug Bailey as part of our team. He primarily focuses on personal injury cases, including wrongful death cases. He has a long track record of winning cases, recovering millions for his clients.
Attorney Baily believes in taking a personal approach with his clients. He will move at your pace, making sure you understand all the steps he is taking in your case. He will never expect you to just sit idly by and wait for him. He wants you with him every step of the way.
Moreover, Doug is invested in your recovery. He will work directly with your doctors, including ENTs, therapists, surgeons, and so on. His primary interest is in you and your health. You won't be charged for his work unless can recoup money for you.
A Law Firm That Cares
Our team is always ready to meet your needs and answer your questions. If you choose us to represent you, we will be easy to reach. You can expect quick responses to all your phone calls, emails, and texts. No question or concern is too small, and we will give you as much time as you require.
---
You can put your faith in our Weld personal injury lawyers. To set up a free consultation, fill out our simple online contact form, or call us right away at (307) 222-4932.
---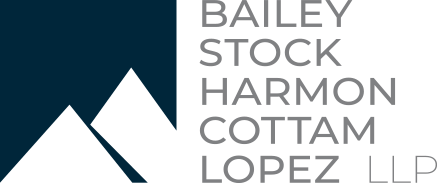 When it comes to estate planning, my wife and I were amazed at the quality of work, promptness, reasonable fee, and professionalism of attorney Lance Harmon.
Contact the Firm
Proudly Serving Clients Across the State of Wyoming
See How We Can Help You