The team at Bailey | Stock | Harmon | Cottam | Lopez LLP is proud to announce that our attorneys have been recognized as Mountain States Super Lawyers® and Rising Stars℠ for 2020.
Douglas W. Bailey has been selected to the list of Rising Stars℠ for the third year in a row. Having earned recognition in 2018 and 2019 before, Doug was selected for his hard work and success as a personal injury and civil litigation attorney for plaintiffs. Dale Cottam was selected to the Mountain States Super Lawyers® list for real estate, while Ronnie Lopez was recognized on the Mountain States Rising Stars℠ list for business/corporate law.
Super Lawyers® is used to help individuals in selecting a lawyer in their state by providing lists of outstanding attorneys. They employ a rigorous selection process that relies on peer nominations, evaluations, and independent research, and only up to 5% of all attorneys in a region end up being selected as a member for the year.
Within the Super Lawyers® list, Rising Stars℠ also is highly selective, but serves to highlight those attorneys under the age of 40 or with less than 10 years of practice. Rising Stars℠ recognizes those who are growing in their field of practice and doing exceptional work early in their legal careers. Just 2.5% of attorneys are selected to Rising Stars℠.
Our team is proud of Doug, Dale, and Ronnie for being recognized and would like to also thank our countless clients for making our team's achievements possible. It's through working side by side with our clients on their cases that we're able to understand their goals and secure optimal results, whether in personal injury, business law, family law, or more.
About Our Attorneys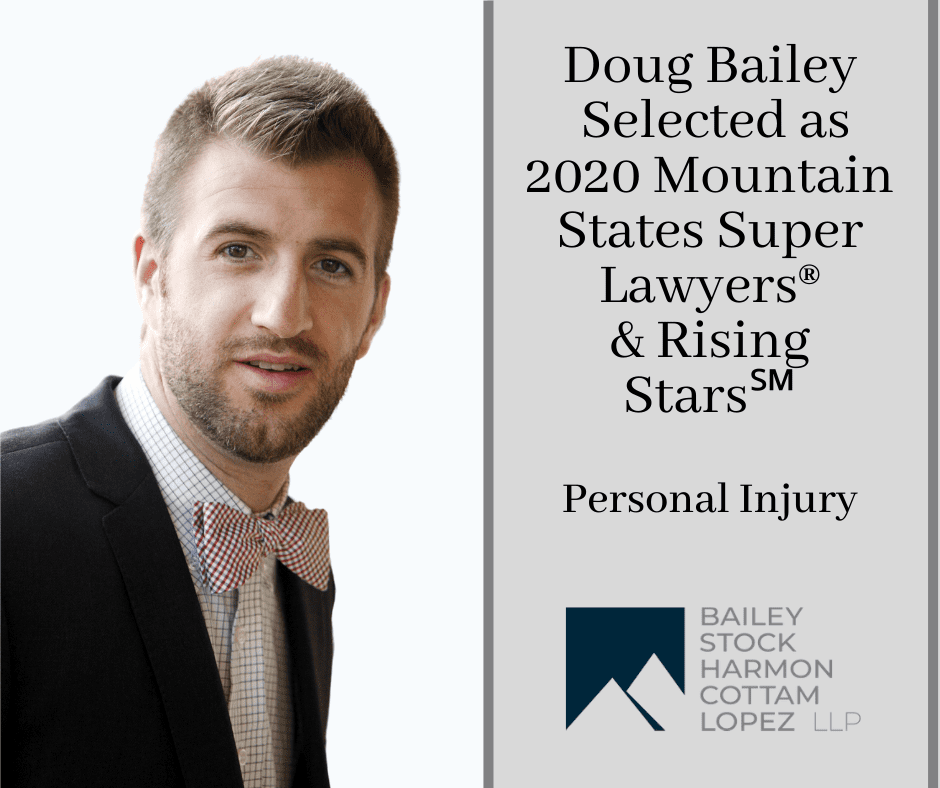 As a partner in our firm, Doug Bailey contributes to our wide range of offered legal services by practicing personal injury and wrongful death. Licensed in both Wyoming and Colorado, he's a member of the American Bar Association and the Wyoming Trial Lawyers Association and a graduate of the University of Wyoming College of Law. In addition to his Super Lawyers® achievements, Doug is also recognized by the National Academy of Personal Injury Attorneys as a Top Ten Personal Injury Attorney under the age of 40 in the State of Wyoming.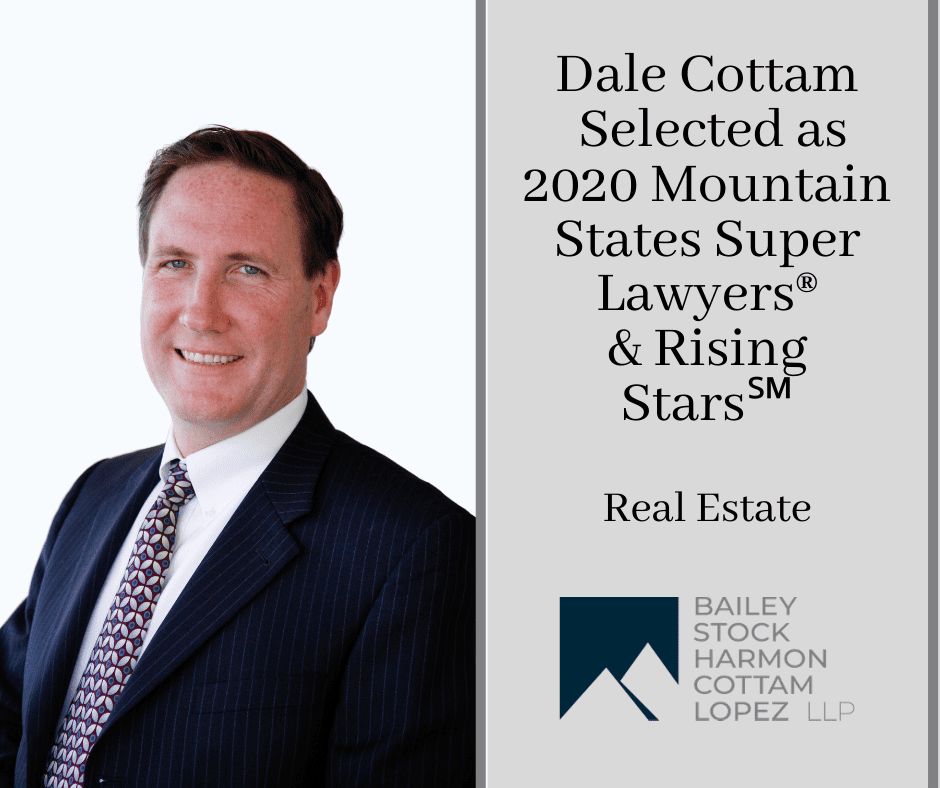 Dale Cottam practices real estate law, business law, environmental law, and other areas of law at our firm, and has been recognized for his work in updating Wyoming's Limited Liability Company Act and the Wyoming Business Corporation Act. He was recognized by Best Lawyers as Cheyenne's "Corporate Lawyer of the Year."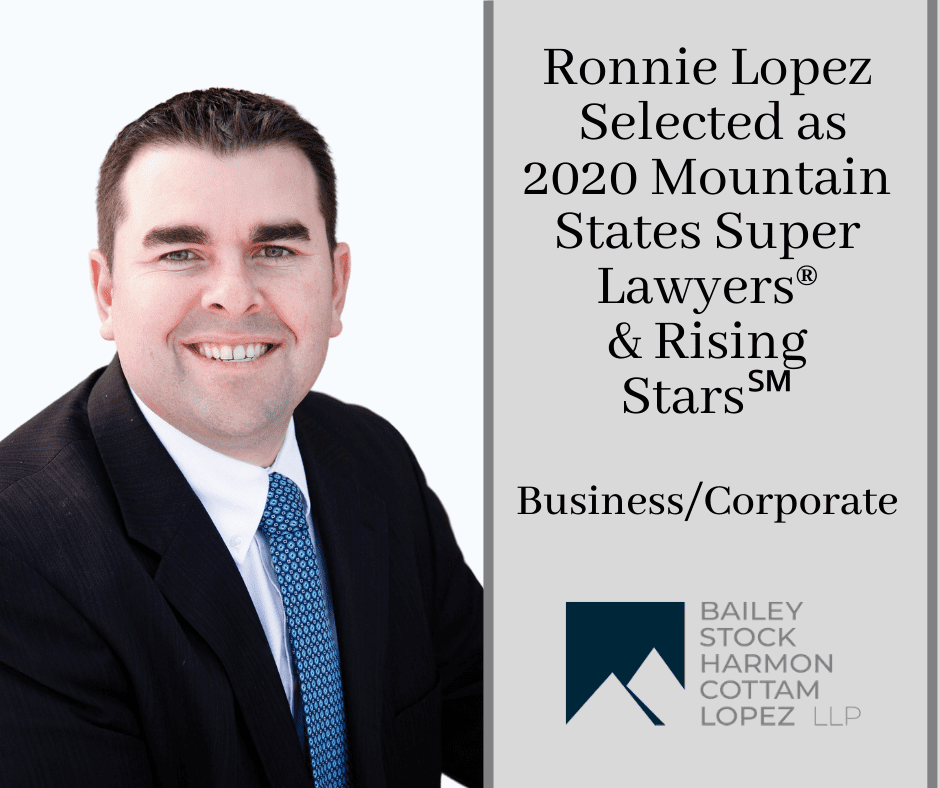 Ronnie Lopez is dedicated to a variety of legal activities such as corporate and limited liability company law, administrative law, real estate development, creditors' rights, and estate planning/administration. Ronnie's expertise has been featured in professional publications for the Wyoming Law Chapter on topics such as Receivership and Foreclosures as well as Covenants Against Competition.
If you've been injured in an accident caused by negligence or have lost a loved one, don't hesitate to call our team for dedicated and compassionate counsel. We've recovered millions in damages for clients in cases ranging from motor vehicle accidents to premises liability and workers' compensation.
Call Bailey | Stock | Harmon | Cottam | Lopez LLP at (307) 222-4932, or contact us online for dedicated, award-winning personal injury representation. Our seasoned attorneys can tackle a variety of case types and have helped countless clients towards a better future.